Event Details
Dates
18/09/2023 – 24/09/2023
Time
Workshop 1, 18 Sept 18:00-20:00
Workshop 2, 24 Sept 18:00-20:00
Duration
Workshops are 2 hours in duration
Location
Galway Arts Centre- Nuns Island Theatre
Ticketing
Please book tickets via eventbrite link below

In collaboration with Galway Arts Centre, Meadhbh McNutt & Seán O'Riordan will lead a two-day writing workshop series at Nuns Island Theatre on Monday & Sunday, 18 & 24 September.
Rhythm & Non-sense invites participants to explore writing practices that uncover creative uses for the failures and rhythmic disruptions – such as pause, breath, hesitation or distortion – that shape communication.
In the Information Age, text is increasingly interpreted as content, to be delivered in a parasocial dynamic. In this workshop, we will observe how our writing changes depending on rhythm, connection, delivery and physical presence. The workshop takes as its starting point Ursula K. Le Guin's claim that "telling is listening", before delving into ideas around the "queer art of failure" as described by Jack Halberstam, among other texts and exercises.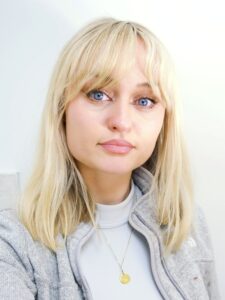 Meadhbh McNutt is an Irish artist and art writer (b.1992, Donegal IE). A recent recipient of the VAI/DCC Art Writing Award 2020 and 2022 Agility Award, Meadhbh's work can be found in publications including Tank Magazine and Mirror Lamp Press. Meadhbh's recent work focuses on the impact of information technologies on intimacy and the body. She has written and edited for a range of organisations including GARAGE Magazine (Vice Media) and the Douglas Hyde Gallery (Dublin). Meadhbh has facilitated talks and workshops at various institutions including the Crawford Gallery, Cork; CCA Derry~Londonderry and TU Dublin School of Creative Arts. She is currently Editorial Manager at University of Galway.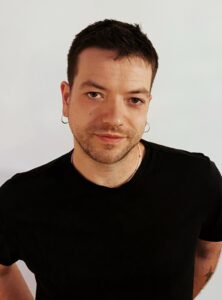 Seán O'Riordan is an artist and designer (b.1991, Galway IE), whose practice encompasses sculpture, writing, and digital-processes.By examining linguistic, material, and sexual economies, Seán reconciles issues of individual and collective queer value and subjectivity. Their work illustrates the ways historical systems, economies and societal roles are reflected in the present and brings together handmade artefacts, text and digital outcomes to generate large-scale installations and workshops. Seán graduated with an MFA in Design and Fine Art from the Sandberg Instituut in June 2023 and most recently has exhibited at WG Kunst and Gallery Ellipsis in the Netherlands.