Event Details
Location
Galway Arts Centre | Nuns Island Theatre
Ticketing
€9/€7 from Town Hall Theatre (091 - 569777, www.tht.ie)
Event Type
Event, Performance,
A comedian's Instagram outburst and a Feminist dance piece from two Remote Control alumni
DANCE, FEMINISM, and the effects of social media, will be explored by two Galway based creatives at this year's Galway Theatre Festival.
Brú Theatre, Galway Dance Project, and the Town Hall Theatre present the Remote Control Showcase, featuring two works in progress from writer/director Eibhleann Caffrey, and dancer Siobhán Manson, who performed the principal role in Riverdance for more than 15 years.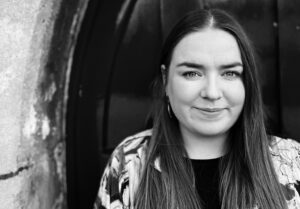 Eibhleann Caffrey [pictured above] will present a reading of her new play, Ham, at this event. Her work explores issues facing Irish teens and the influence of social media on their lives. 
Through verse and rhyme, Caffrey will bring the virtual space into the theatrical to tackle generational conflict, influencer culture, and the resulting mental health challenges. 
Ham tells the story of stand-up comedian Caoimhe Kelly. Just after receiving her 'big break', her long-term boyfriend Cian unexpectedly dumps her. Caoimhe's response is to get drunk and publicly declare via Instagram: "I hate men!". 
The audience meets Caoimhe as she wakes the following morning to deal with the ramifications of her online outburst. Can she rebuild her career or will her Insta post become her most famous performance?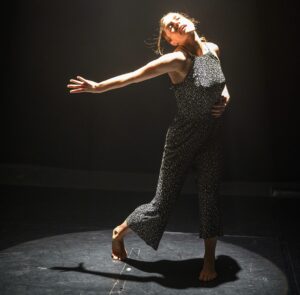 Siobhán Manson [pictured above] trained at the Hession School and is currently undertaking IRC funded research at the Irish World Academy of Music and Dance at the University of Limerick. 
For this showcase, Siobhán will present an excerpt taken from a performance choreographed for a research project – Dancing the Feminist – An Arts Practice Investigation of Women in Irish Step Dance. It explores themes of performative gender, bodily knowledge, and the shared human experience.
Remote Control is an artist development programme for artists working across theatre and dance in Galway city and county. Eibhleann Caffrey and Siobhán Manson are Remote Control alumni.
Tickets are available HERE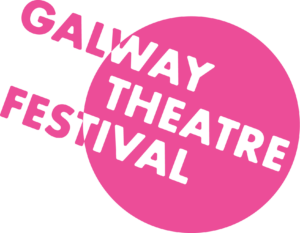 ---