Event Details
Location
Galway Arts Centre | Nuns Island Theatre
Ticketing
€5 via Eventbrite
Galway Arts Centre's Nuns Island Theatre will host Galway Dance Project's June showcase – Momentum – on Saturday June 17 at 7pm.
Five Galway city and county based artists – Galway Arts Centre dancer in residence, Magdalena Hylak, along with Linda Schirmer, Roberta Ceginskaite, Jessie Keenan, and Bernadette Divilly – will present works in progress and excerpts from their work.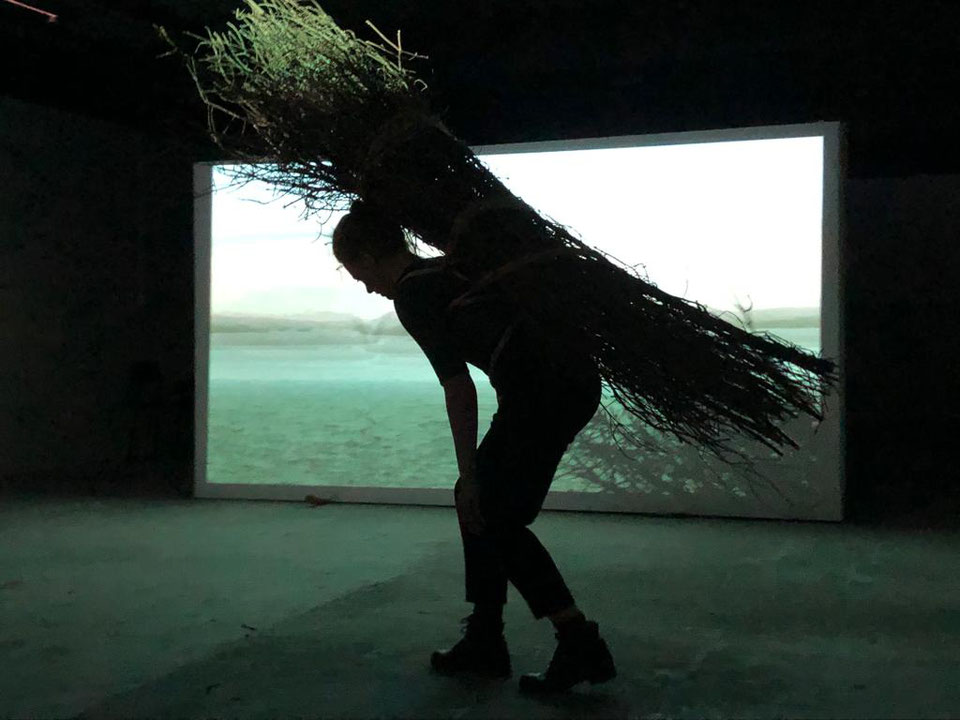 Linda Schirmer's Carrying Wood, is project based work carried out at the Woodland Symposium at Interface Inagh, Connemara. It reflects on our connection with, and dependence upon, resources drawn from rural areas.
Linda will perform with a firewood bundle on her back to symbolise dealing with the energy and Climate Crisis. The performance will be accompanied with sound and video material by New York composer and interdisciplinary artist Brett Sroka.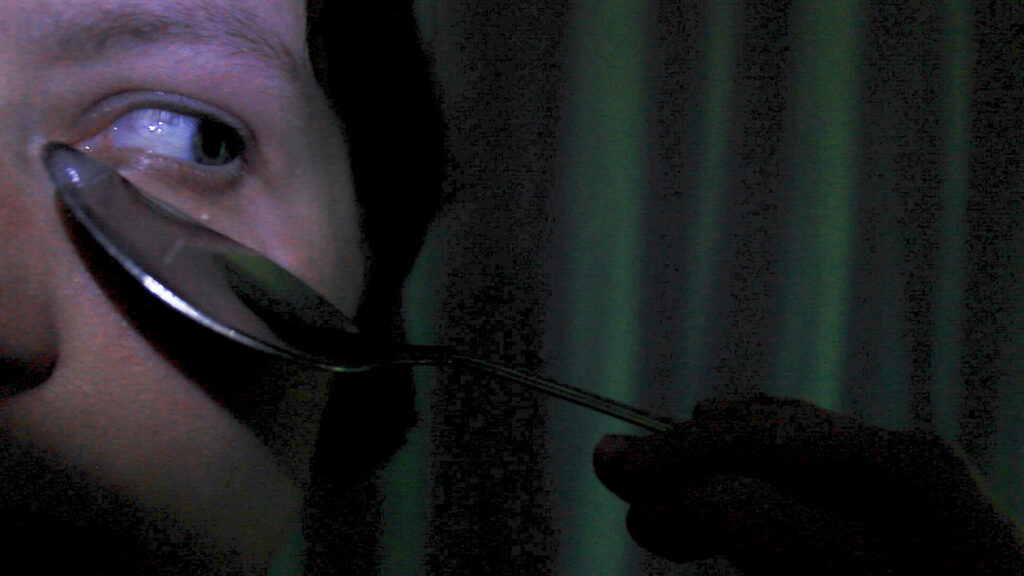 "A spoonful of sugar helps the medicine go down…" is a famous line in one of the songs from Mary Poppins. In Spoonful, by Roberta Ceginskaite, she will examine the character of this spoon. Who is holding it? What happens when you don't want it anymore? This will be a slightly surreal and absurd duet between the spoon and the person it wants to feed.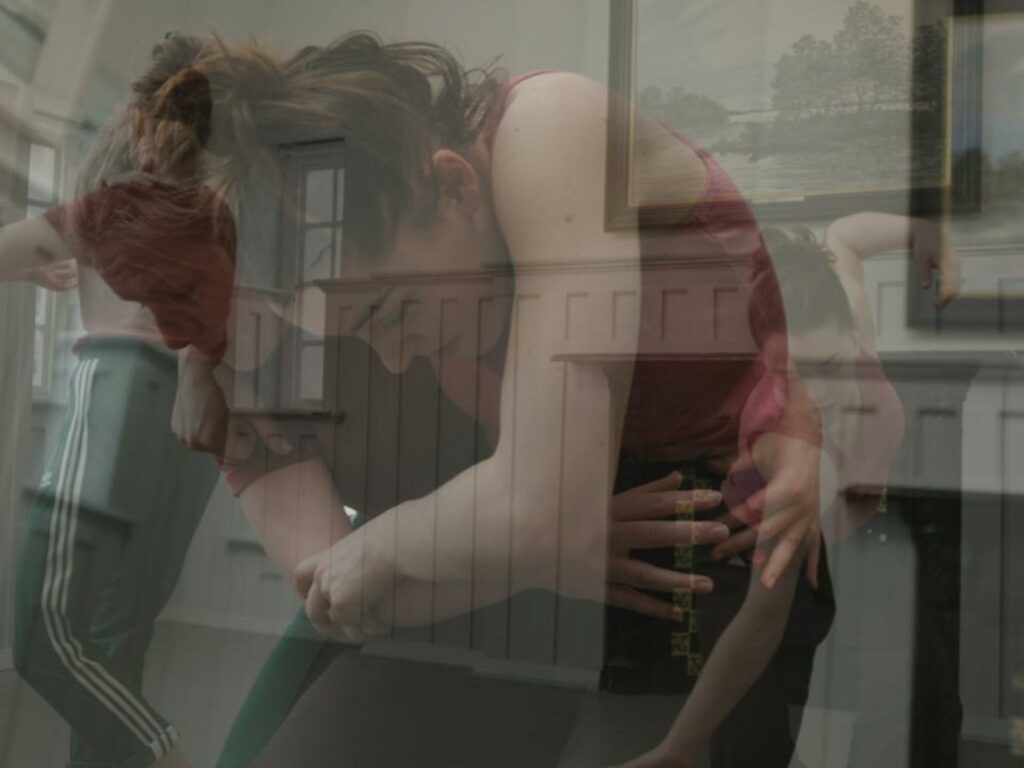 Jessie Keenan will present a piece, the working title of which is The Picture Palace. She is interested in ideas around body, memory, and architecture, and this work in progress has been inspired by Cavan's Townhall building.
It is choreographed by Jessie in collaboration with dancers Sarah Ryan and Róisín Harten. It will be performed by Jessie (live) and Róisín (on film shot by Padraig Conaty) to sound by Tom Lane Video.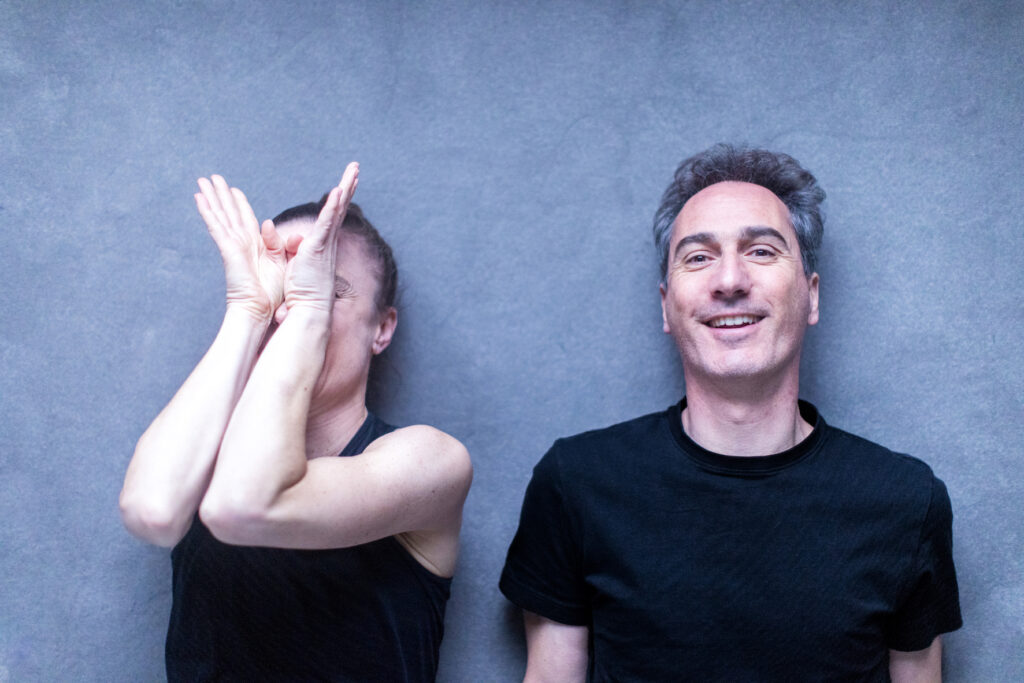 Magdalena Hylak will present A DANCE, together with the associated composer, Lionel Kasparian. This is a site specific, non-story based, improvised performance, which invites the audience to a new form of ritual made from repetition, high physicality, loudness, sound glitches, and noises. In it, Magdalena and Lionel will explore the relationships and tensions between public-personal, inside-outside, and visible-invisible.
Magdalena is the Galway Dance Artist in Residence for 2023/2024 in partnership with Galway Arts Center, Galway County Council, and Galway Dance Project. She is supported by the Arts Council of Ireland, Dance Cork Firkin Crane, Dance Ireland, Dance Limerick, and Tipperary Dance.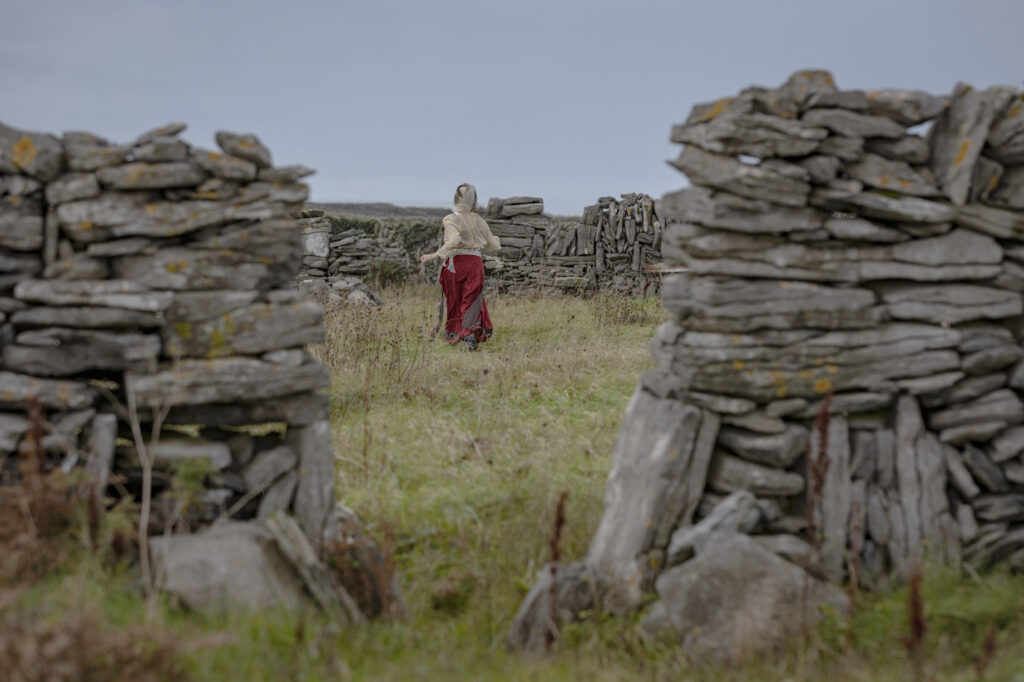 Bernadette Divilly will present Ancestors Whisper / 'Siosarnach ár Sinsear. In this work, Bernadette  and musician Sharon Murphy, evoke their grandmothers and great grandmothers.
We carry their memories in our cells. We connect with them through our gait. Amongst the many anonymous artists and activists, their unseen labour, acts of courage and love, were the choreography and composition of the ordinary every day during the shifting cultural landscape of 1922/23. This creative work incorporates video works and a live dance performance.
The piece features choreography, costume, and narration by Bernadette Divilly; music and mantra by Sharon Murphy; videography by Cormac Coyne.
Admission is €5. Booking is through Eventbrite.
Momentum is supported by the Arts Council, Galway City Council, Galway County Council, and the Town Hall Theatre.
---