Event Details
Dates
03/09/2022 – 24/09/2022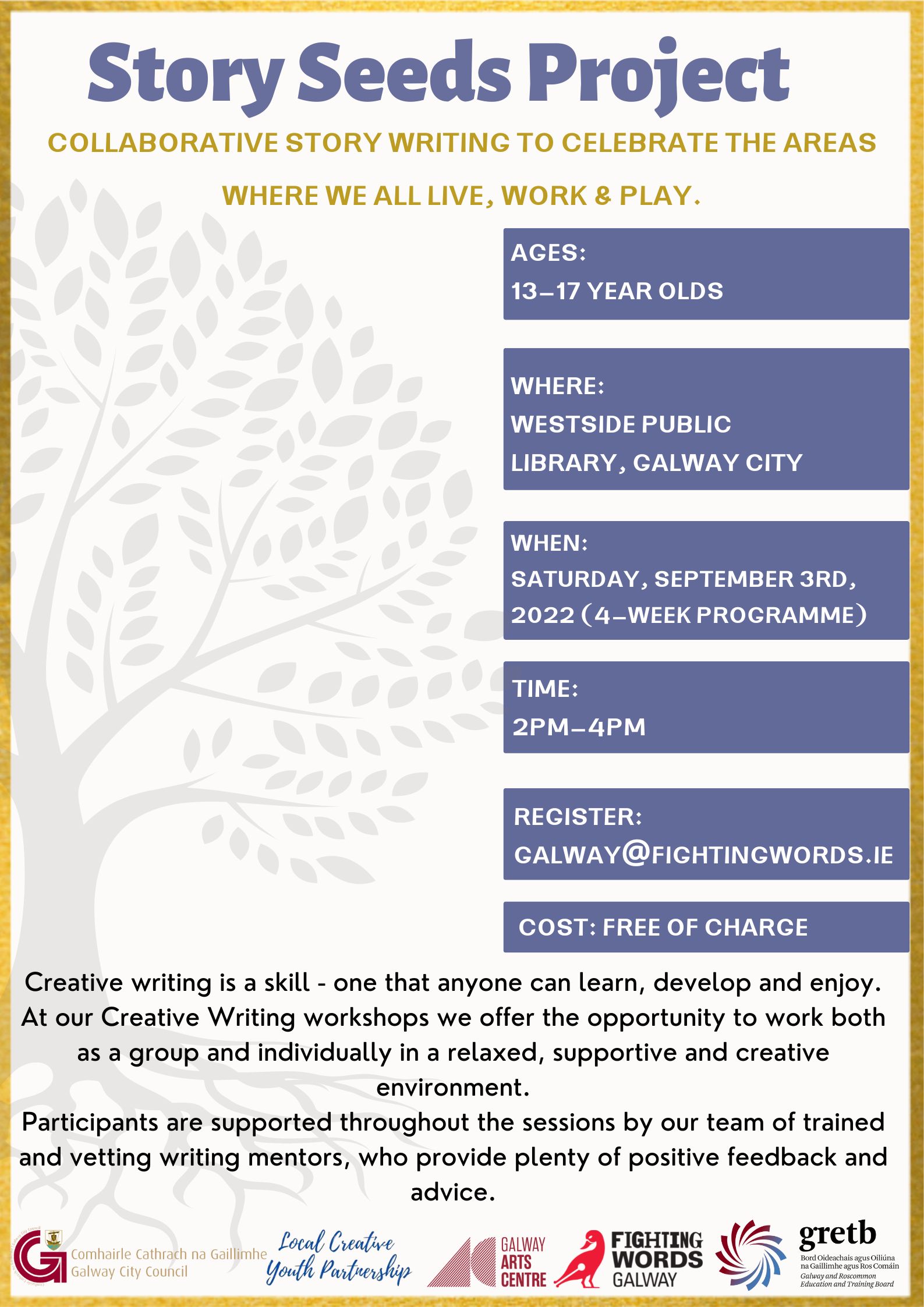 Fighting Words Galway Story Seeds Project – collaborative story writing to celebrate the areas where we all live, work and play
The Story Seeds project supports young people to write their own story with the aim of enabling them to begin to understand their own life story – their personal, circumstantial and emotional story and their place – be it geographical, social or imaginative
Creative writing is a skill – one that anyone can learn, develop and enjoy.
At our Creative Writing workshops we offer the opportunity to work both as a group and individually in a relaxed, supportive and creative environment. Participants are supported throughout the sessions by our team of trained and vetting writing mentors, who provide plenty of positive feedback and advice.
Workshop Structure – Group Work and Individual Writing Time
During the Creative Writing workshops, our volunteer mentors work with participants to create the first half of a story together as a group with a bit of role play and improvisation. They work with participants to identify key elements of a story, such as plot, setting, and character development, and editing as they go. Participants then spend time finishing the collective story individually or working on their own pieces of writing, advised and encouraged by our team.
These workshops are not only beneficial for participants creativity, but help develop writing skills and self-confidence, which they can take with them and apply to their daily lives.
All programming is focused on supporting young people to tell their own stories in their own voice and at their own pace. There is never a focus on spelling or grammar. The content is decided by the participants, with advice and guidance from the Fighting Words team.