Event Details
Location
Galway Arts Centre | Nuns Island Theatre
Ticketing
Free (Artist talks need to be booked via Eventbrite)
In this unique event, award winning artists The Otolith Group discuss their new body of work A Sphere Of Water Orbiting A Star and the legacies and influences of the Detroit electronic music duo Drexciya with musician, rhythmanalyst and writer DeForrest Brown Jr, author of  Assembling a Black Counter Culture (Primary Information, 2022).
The Otolith Group is an award-winning artist led collective founded by Anjalika Sagar and Kodwo Eshun in 2002.
---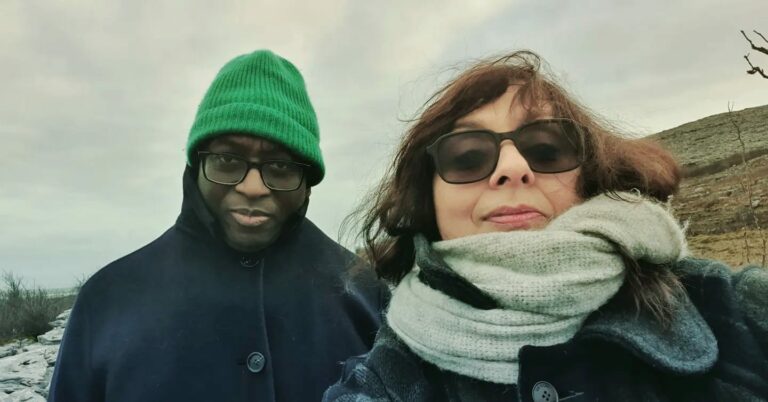 Their moving image, audio works, performances and installations are characterized by an engagement with the legacies and potentialities of diasporic futurisms that explore modes of temporal anomalies, anthropic inversions and synthetic alienation. Recent solo exhibitions include What the Owl Knows (2022-2023), Secession, Austria: Xenogenesis, Irish Museum of Modern Art (2022-2023), Dublin: Sharjah Art Foundation (2021-22) SAAG (2020), Buxton Art Gallery, Melbourne (2020): ICA, Virginia (2020), Van Abbe Museum, Eindhoven (2019): O Horizon, The Rubin Museum of Art, New York (2018): Reconstruction of Story 2, National Museum of Modern and Contemporary Art, Korea (2018):  The Radiant, Art Gallery at Miyauch, Japan (2017): In the Year of the Quiet Sun at CASCO, Utrecht (2014): Novaya Zemlya at Museo Serralves, Porto (2014); and Medium Earth, Roy and Edna Disney at Cal Arts Theater, Los Angeles (2013).
---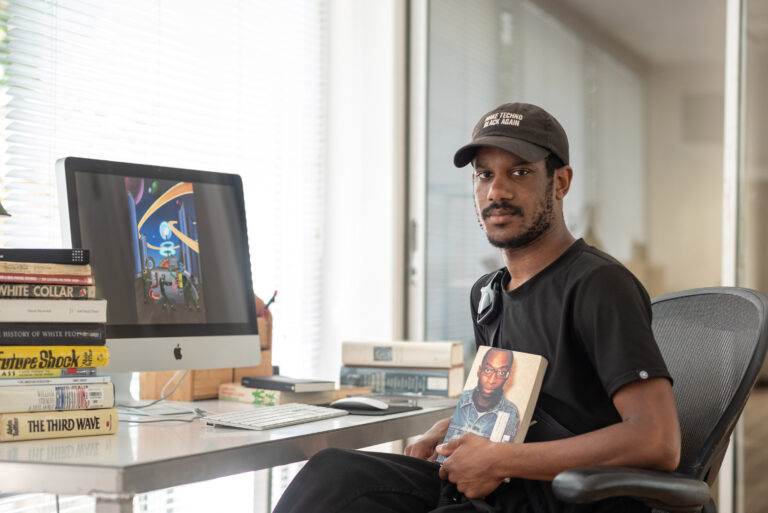 DeForrest Brown, Jr. is an Alabama-raised, New York based rhythmanalyst, writer, and representative of the Make Techno Black Again campaign. As Speaker Music, he channels the African American modernist tradition of rhythm and soul music as an intellectual site and sound of generational trauma. On Juneteenth of 2020, he released the album Black Nationalist Sonic Weaponry on Planet Mu. His written work explores the links between the Black experience in industrialized labor systems and Black innovation in electronic music, and has appeared in Artforum, Triple Canopy, NPR, CTM Festival, Mixmag, among many others. He has performed or presented work at Haus der Kulturen der Welt, Berlin; Camden Arts Centre, UK; Unsound Festival, Krakow; Sónar, Barcelona; Issue Project Room, New York; and elsewhere. Assembling a Black Counter Culture is Brown's debut book
Book tickets via Eventbrite here.
Galway Arts Centre is grateful to the Arts Council, Galway City Council, Hangar Artistic Research Centre Lisbon and the British Council Ireland for their generosity in support of this exhibition. 
---