Event Details
Location
Galway Arts Centre | Nuns Island Theatre
Ticketing
FREE - early arrival advised
Event Type
Event, Screening,
THEATRE AS a form of political resistance for landless workers, and the exciting rap and poetry scene developing in the Toronto subway, will be explored in two films to be screened in Galway.
Fala da Terra – Voice of the Land (2022) and RISE (2018), made by the artists Benjamin de Búrca, from Galway, and Bárbara Wagner, from Brazil, will be screened at the Galway Arts Centre's Nuns Island Theatre on Saturday April 22 at 4.30pm.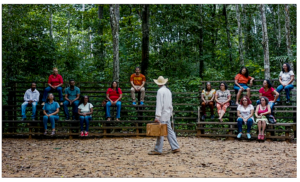 Fala da Terra (17 minutes) is centred around Coletivo Banzeiros, a theatre group from Pará, northern Brazil, formed by members of the MST [Movimento dos Trabalhadores Rurais Sem Terra/ Landless Workers' Movement], which engages in forms of education and political militancy. 
The film also examines dance and music traditions which derived from colonial oppression and which are now used to resist an unequal liberal economy. The film is an insight into how people in rural Brazil construct their identity and deal with  issues of origin, survival, and productivity.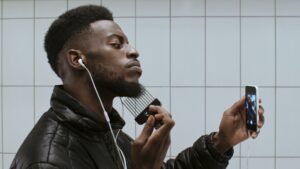 In a subway extension of the Toronto underground, poets, rappers, singers, and musicians express their talent and explore what it means to be first- and second-generation Torontonians as well as settlers living on borrowed Indigenous land. 
RISE  (2o minutes) features participants from R.I.S.E. (Reaching Intelligent Souls Everywhere), an event which takes place weekly in Toronto suburban community centres. The majority of poets who perform at R.I.S.E. have one foot in another land, culture, or language. As a result, a sense of in-betweenness or duality is often discursively expressed, performed, and debated at each R.I.S.E. meeting.
This screening is part of the Cúirt International Festival of Literature. Admission is FREE but early arrival is advised. See www.cuirt.ie.
---