Event Details
Location
Galway Arts Centre | Nuns Island Theatre
Ticketing
Free but ticketed. Tickets via Eventbrite
Mark International Tea Day 2023 with an afternoon of tea, treats, and conversation in 'A Sip and Beyond' at the Galway Arts Centre's Nun's Island Theatre.
Led by Galway based artist Pavithra Kannan (pictured below), 'A Sip and Beyond' will be a tea and art workshop with making and drinking tea as a way of creating dialogue.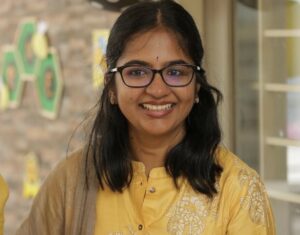 'A Sip and Beyond' will be themed around conversations – the act of talking or doing something with other people, and providing a new perspective on making Indian Chai Tea and creating Art.
Pavithra Kannan is a Social Engaged Artist from India, living in Tuam, Co Galway. She completed her Bachelors in Fine Arts (Painting) in India and Masters in Social Practice and the Creative Environment from Limerick School of Art and Design.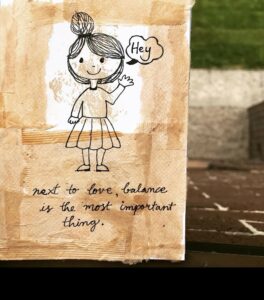 Her current project, 'A Sip and Beyond', focusses on conversations. She conducts tea workshops and art workshops in Ireland and India. One of the defining principles of this project is a deep commitment to helping establish an open dialogue between function and narrative in all aspects of work.
This workshop is open to all and is part of the Socially Engaged Art Project 'A Sip and Beyond'. All materials required for the workshop will be provided. 
This event is FREE but booking is required. Tickets are available via Eventbrite.
---